Console tables may be my favorite woodworking project. Their long, narrow shape makes them a perfect focal piece for your home or office. I often pair a 'live-edge' top with contrasting legs or stretchers to bring out the color and grain of the wood.
Live-edge is a naturalistic style of furniture design first popularized in the 1940s by George Nakashima. With this approach, the wood, instead of being made into straight-edged boards, is finished in a way that highlights the unique shape of the tree trunk, adding texture and motion to each piece.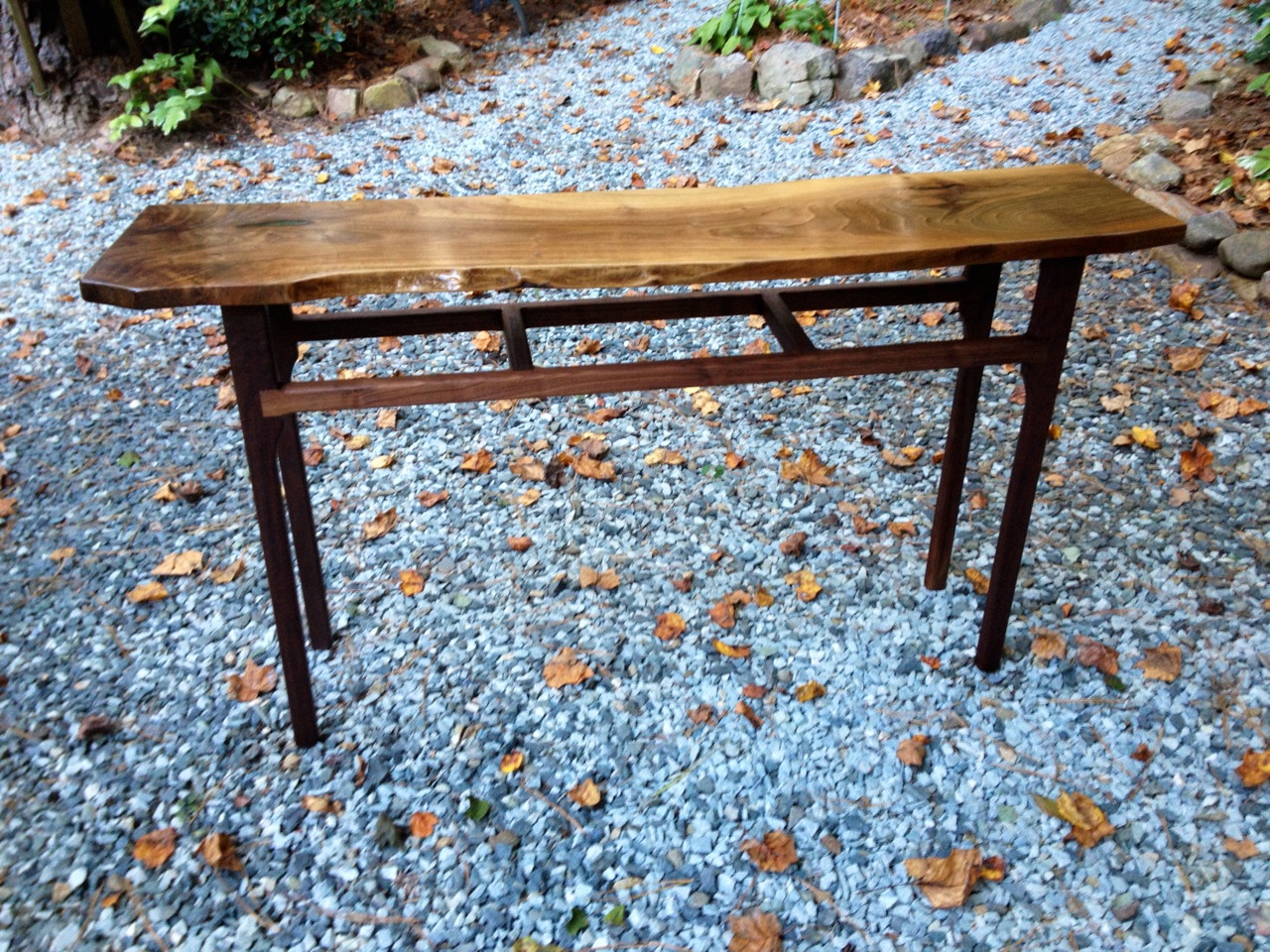 The compact size of these smaller tables makes it easy to showcase a singular piece of wood or pottery as the table top. Designs from traditional to one-of-a-kind will add a special flair to your room.
Like consoles, coffee tables often showcase a single live-edge hardwood slab. Designed to complement the slab tops, coffee table legs can be made from matched or contrasting woods, with straight or gently curved styles.
Stump tables all about fun, function and the beauty of the wood. These tops are of a 'spalted maple' - with intricate patterning caused by a fungus that once grew inside the grain of the wood.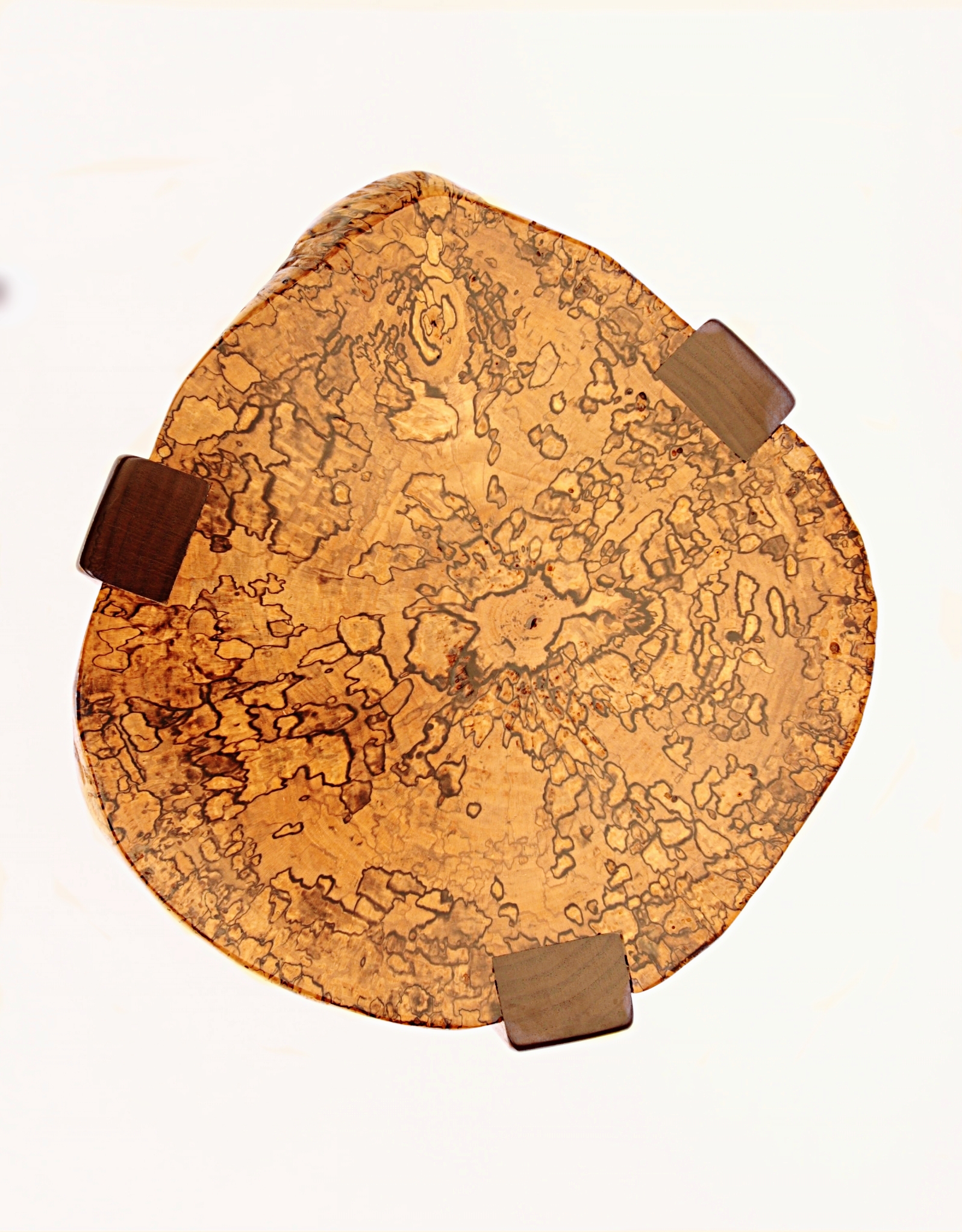 A unique and delicate design, platter nest tables are light but stable, with a leg design that beautifully cradles the pottery. These tables show how a unique top can be paired with an artfully designed base. In this case, a large ceramic platter from a local art gallery serves as the top. Other options include glass, metal or even a slab of petrified wood.
As with so many of my projects, this design started with unique piece of wood, a thick cross section of sweet gum that had seasoned in my shop for close to ten years. The "nest" design of the base provides strength and balance for the weighty center.
Natural-finish dining, altar and small conference tables created to your specifications. Featuring center-cut hardwoods in a variety of formal and informal designs designs.